On reading through a revolution
Let's read it all! But also...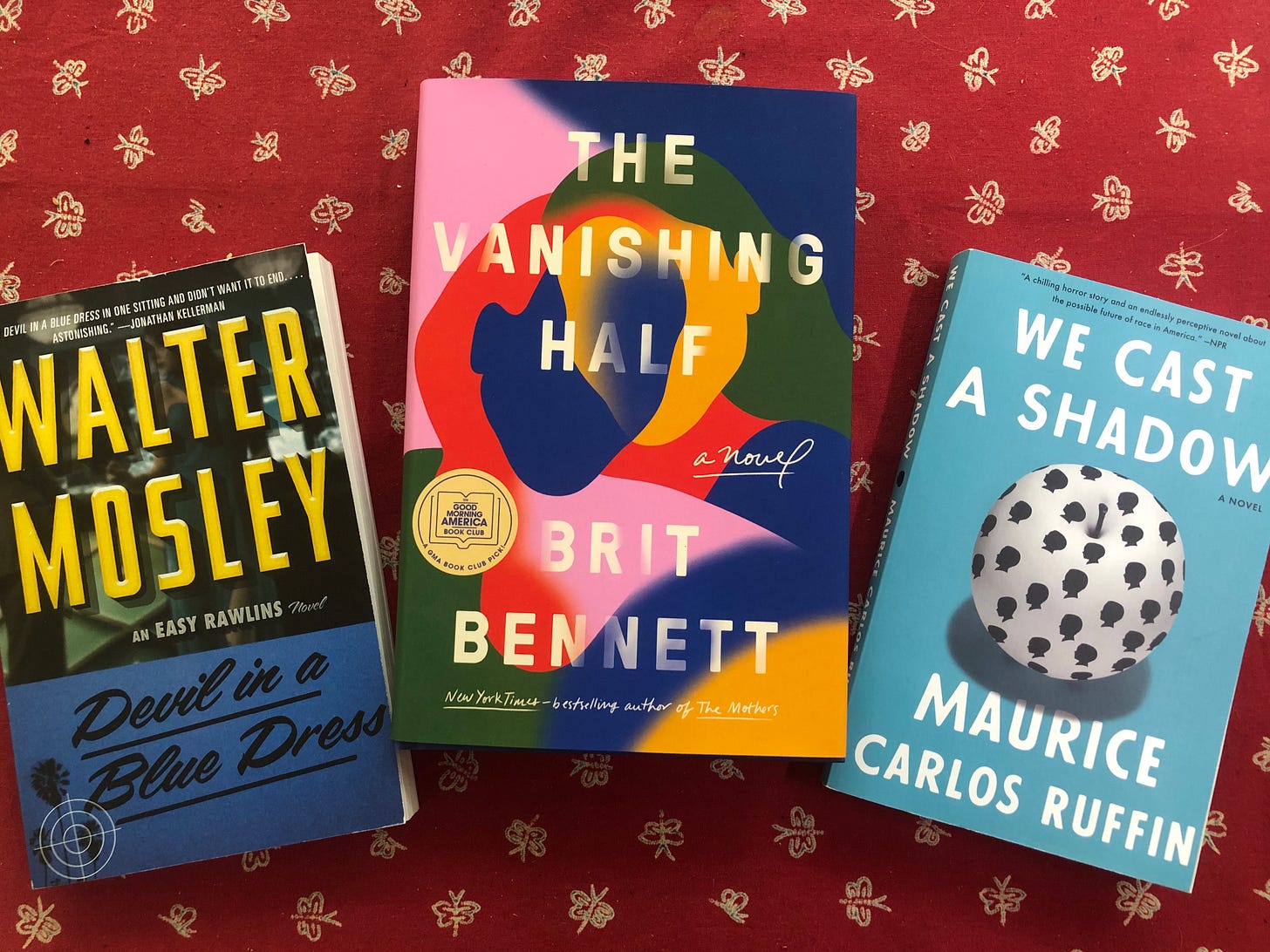 Many of us white people turned to reading as a way of supporting the Black Lives Matter movement. 
Yes, we did this partly because we are all self-isolating and nothing is easier than clicking a link to an article or filling up an online cart. It feels good to stack books up on our nightstands. It feels even better to crack them open. But the question of reading through a revolution is a thorny one. What is it that we're all reading? And what are we doing with what we learn?
So in this edition I'd like to share some of the thoughts and tips that I'm considering while I'm diving into my to-read list. Maybe they will help you, too. 
For criminal justice coverage, go to publications that really know their shit: I'm talking about The Marshall Project and The Appeal (this is not to discount the dozens of great reporters -- like one of my favorites, Pamela Colloff -- writing about the topic at major publications, like the NYT, The New Yorker, or ProPublica). For primers on just about any criminal justice topic, I'd recommend German Lopez at Vox. 
Diversify your social media feeds. And while you're at it, think about supporting the creators who are educating you. Many people with a robust online presence have Patreon pages you can donate to (a tip I got from the Forever35 podcast). 
For crying out loud: buy from Black-owned bookstores but DO NOT KAREN over delayed shipments! These are small stores that have been overwhelmed by all of our anti-racist reading list orders! 
Speaking of those anti-racist reading lists, think about going beyond them. I, too, absolutely hopped on this bandwagon, and I'm looking forward to reading the titles that I purchased. But as I'm reading, I'll be thinking about what Lauren Michele Jackson at Vulture wrote of such lists: 
"For such a list to do good, something keener than 'anti-racism' must be sought. The word and its nominal equivalent, 'anti-racist,' suggests something of a vanity project, where the goal is no longer to learn more about race, power, and capital, but to spring closer to the enlightened order of the antiracist." 
And when I say go beyond, I mean:  
Read Black stories! A couple of my favorites from the last several years are (all pretty much bestsellers, I am committing to go deeper than this): N.K. Jemisin's Broken Earth Trilogy, Colson Whitehead's Underground Railroad in audio version, Yaa Ngasi's Homegoing, Oyinkan Braithwaite's My Sister The Serial Killer. Listen to this episode of the podcast Gee Thanks Just Bought It with Danni Mullen, the owner of Semicolon, a bookstore in Chicago, who talks precisely about this. 

Maybe simply opt for books by Black thinkers, essayists, historians, journalists and not just the anti-racist readers or manuals that are introductions to issues of race (again, here I've only reached for the big names -- and not nearly enough of them).

2.5. An aside on those manuals: I recently learned that Ibram X. Kendi's How To Be an Anti-Racist might be read while considering other perspectives (h/t McKensie Mack).  

Read books about specific systemic injustices. A couple of recommendations: Evicted by Matthew Desmond for a sociological narrative of the eviction crisis in America, Automating Inequality by Virginia Eubanks for a discussion of how algorithms perpetuate disparity, Ghettoside by Jill Leovy for a deep dive into the epidemic of violence in Los Angeles, Locked In by John Pfaff for a deeper understanding of the causes of mass incarceration in the US (this is a wonky one, to be read in tandem withThe New Jim Crow by Michelle Alexander) I should note that with the exception of the last one, all these books are written by white academics or journalists. 
Yes, this entire newsletter has been about reading. Reading is crucial, and educating ourselves should be an ongoing project. But at the same time, we should not have to reach for a book to be spurred to speak up, to do something. Tre Johnson writes in his Washington Post piece, "When black people are in pain, white people just join book clubs:" 
"I'd like to think that well-meaning, invested white people are really gathering to talk about books to instruct themselves on how they can do more and do better, but it's hard to believe that that's really what most of them are working toward. You've had access to instruction about black humanity, freedom, mobility, happiness and health since we were brought here. It stretches as far back as slave songs and Phillis Wheatley poems and carries through Black Lives Matter activism. You've had your chance to say "This," over and over again. Now act."